Texas Transmission & Delivery Utility Rate Increases Coming September 1st, 2021
If you're a new customer, we updated the Electricity Facts Labels on each of our products to reflect new Delivery Rates. For most recent Delivery Charges, visit and bookmark this page here.
CenterPoint, ONCOR, AEP Texas, and TNMP increased delivery rates on September 1st, 2021 – Here's what to expect on your Southern Federal electricity bill with the new increases.
What To Know:
Delivery Rates are one of the many charges that make up your monthly power bill

Delivery Rates are determined by your Transmission and Delivery Utility (CenterPoint, ONCOR, AEP Texas, and TNMP)

Southern Federal does not determine Delivery Rates

This affects all electricity providers in Texas

Delivery rates are reviewed and modified several times per year
How this affects your bill:
September 1, 2021 – the Texas State authority approved an increase of Delivery Rates. To determine the approximate increase to your monthly electric bill, multiply your average usage by the amount increased.
? Example – If you're serviced by ONCOR and your average monthly usage is 1000kWh, you will see an approximate increase of $6.62.

Please note, delivery charges are passed-through from the Utility, without mark-up.  All future revisions of these charges, up or down, will reflect on your monthly power statement.
Other Common Questions:
I thought I was on a fixed-rate contract? 
Customers on a fixed-rate contract will continue to receive the Energy Rate outlined on the Electricity Facts Label (EFL)  through the end of their contract. However, it is disclosed that other rates, such as the Transmission and Delivery charges, could change and possibly affect the overall rate outlined in the EFL.
To see your EFL, log into your account here and navigate to the Customer Documents section of the MySoFed™ account portal.
How can I avoid these increases? 
These increases affect all Texas power providers. No Texas electricity provider determines Delivery Rates. For your protection, these charges are approved, regulated, and passed through to the customer without markup. These price adjustments occur several times per year and Southern Federal does its best to inform customers as soon as changes are made. You can see the most updated TDU charges at anytime by bookmarking this page here.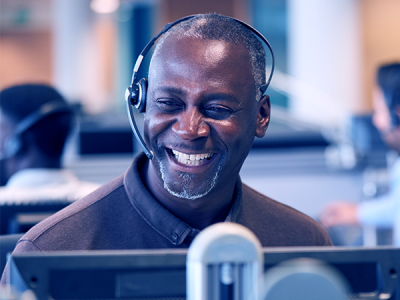 From the Electricity Facts Label Disclosure Chart:

"Your price may be different from the price in this EFL if there are changes in TDU charges; changes to the Electric Reliability Council of Texas or Texas Regional Entity administrative fees; or changes resulting from federal, state, or local laws that impose new or modified fees or costs that are beyond our control."
SoFed is here to help
Feel welcome to contact our Customer Center to review your current account. Our agents will be happy to help walk you through your bill, access your account, or assist with payment options.
By Phone: 1.844.644.0474
By E-mail: [email protected]
Back to Homepage